Jalapeño Poppers With Bacon-Cream Cheese Filling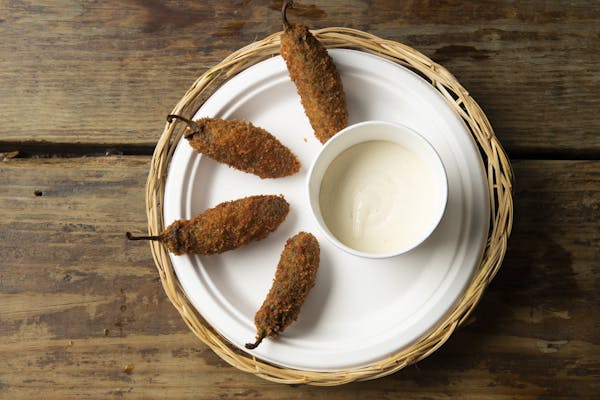 The most commonly known chile outside of Mexico, spicy jalapeños are typically about 2 or 3 inches in length and have a bright green, grassy flavor. They are named after Xalapa Veracruz, the region of Mexico where they were originally cultivated.
When jalapeños are smoke-dried, they are known as chipotles, but they are also delicious raw, roasted, or pickled. Try charring them and stuffing them with cheese, breading them, and then deep-frying them. I invented this. I call it a jalapeño popper.
-Chef Alex Stupak
(excerpted from Tacos: Recipes and Provocations, 2015, Clarkson Potter)
Available at Empellón Al Pastor (132 St. Marks Place)
Photo by Evan Sung